Cycling Bargains -
ProBikeKit UK 100% Racetrap Sunglasses with Black Mirror Lens (25815460121)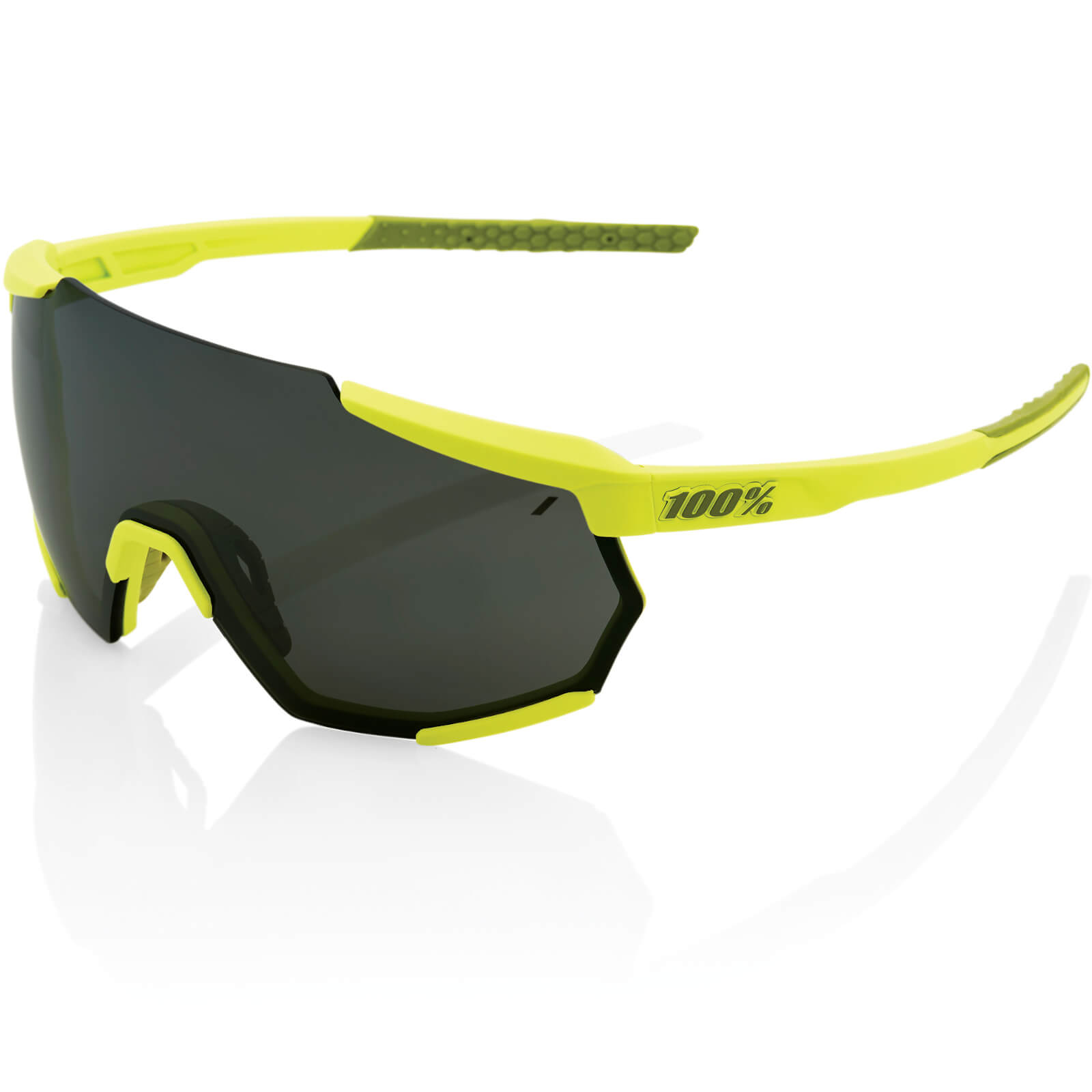 Cheapest | Lowest | Sale | Deal Price
Was £159.99, NOW £80.49 (50% OFF)
Available from ProBikeKit UK.
ProBikeKit UK 100% Racetrap Sunglasses with Black Mirror Lens
Product Description
Welcome to the next evolution of the Speedtrap - featuring an even larger field of vision and an enhanced, snugger fit. Designed in California, made in Europe Ultra HD lenses manufactured in France from shatterproof and impact-resistant polycarbonate Optically correct decentered 6 base spherical shield Interchangeable lenses 100% UV protection (UV400) Durable, flexible and lightweight TR90 frame Scratch-resistant lens coating of the highest quality Hydrophobic and Oleophobic lens treatment repels water, dirt, and oil Also available with contrast-defining HiPER lens and photochromic lens Ultra-grip rubber nose and temple tips provide a secure fit Filter Category 3 Light Transmission 12%
This is the "Cycling Bargains" detail page for the Cycling Deal or Bike Bargain you selected, here we show any additional information the merchant has provided for the deal, like a longer detailed product description and a higher resolution image. To purchase this cycling item from the merchant site just click on the image or the "view deal" button. Otherwise click the "back to results" button or the "back" button on your browser. Alternatively you can go to the Deal Finder, Price Drops, Handpicked Deals or Discount codes page by clicking the relevant link at the top of the page.
The Cycling Bargains Website & Mobile Apps finds you the best Deals, Price drops & Discount codes on complete Bikes, Equipment, Accessories, Helmets, Shoes, Nutrition, Supplements & Clothing etc. from the top Cycling Stores, saving you time & money. The Cycling Bargains website and Mobile Apps are independently owned, developed and provided by Cyclists for Cyclists